The YouGov Graduate Scheme
Apply for your place on our Graduate Scheme below.

What is it like to work at YouGov?
Watch this short video to discover more
from the YouGov team in Dubai.
What do you think?
Have a go at answering these questions from recent studies we've conducted in the MENA region. You can find the answers and view the full insights from each study below.
Question 1: Which is the top country 18-24 year olds in MENA wish to travel to?
A) Brazil | B) The UAE | C) Italy | D) The USA
Question 2: On average, how many times a month do Dubai residents visit shopping malls?
A) 3 | B) 9 | C) 6 | D) 12
Question 3: What is the top frustration about UAE drivers?
A) Cutting in | B) Using their mobile phone | C) Speeding
D) Flashing their headlights
Question 4: Which is the most important feature of a Halal holiday destination?
A) Halal food | B) Prayer spaces | C) Women only beaches
D) Arabic speaking staff
YouGov study answers
| | |
| --- | --- |
| Question 1: Answer = C | Question 2: Answer = C |
| | |
| | |
| | |
| --- | --- |
| Question 3: Answer = A | Question 4: Answer = B |
| | |
| | |
Contribute to our research directly. Join our panel now!
YouGov offers exceptional graduates the opportunity to experience first hand what it's like to work for a leading global market research company, driven by a simple idea:
"The more people are able to participate in the decisions made by the businesses that serve them, the better those decisions will be."
For six months in Dubai, the YouGov Graduate Scheme is your chance to be totally immersed in a continuous conversation between thousands of people and hundreds of businesses in MENASA.
And your experience won't end there! There's a full time permanent position up for grabs, not to mention a successful career in one of the most exciting industries that can and will define our future.
Your YouGov Experience



We are FEARLESS

We love TECHNOLOGY

We are a TEAM

We are ACCURATE

We are ENTREPRENEURIAL
Founded in London in 2000, YouGov is considered the pioneer of online research. With offices throughout Europe, the US, the Middle East, North Africa and Asia, our global online panel, suite of syndicated products and custom research solutions offer businesses a more accurate and more actionable portrait of what the world thinks.
A few YouGov Statistics in MENASA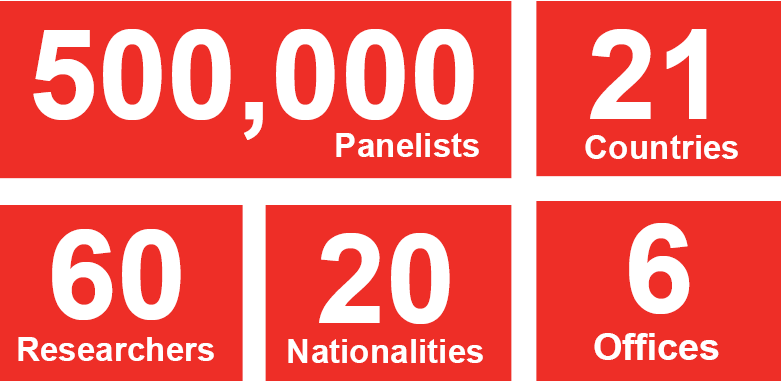 What can we offer you?
Your Opportunity

A six month structured scheme combining training and working. Successful completion would lead to a permanent position at YouGov in Dubai, plus job progression at an international company at the forefront of market research.

Your Training

YouGov is committed to the development of all our staff by providing high quality, relevant and accessible learning opportunities in a creative and responsive way through our internal YOUniversity group learning sessions and external training.

YouGov is an Equal Opportunities employer in adherence to the Equality Act (Oct 2010).